Watching the watches in Wired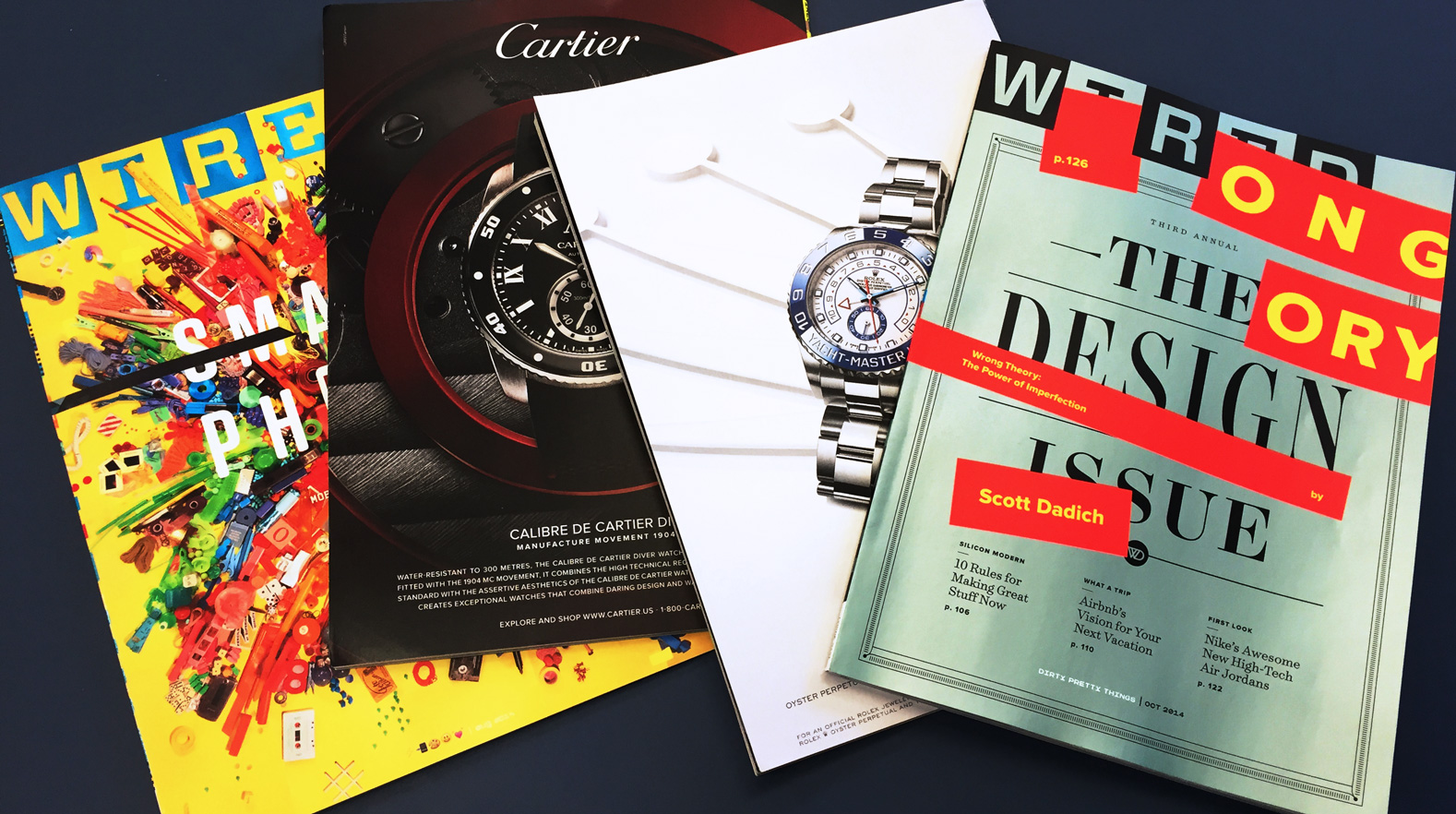 The October issue of Wired just landed on my desk (their third annual "design issue"), and as I started flipping through it, I noticed a couple full-page watch ads.1 In all, I counted seven watch ads, mostly in prime positions, including the two-page spread inside the cover and the back page.
This being the first issue after the Apple Watch was announced, I was curious if this number was higher or lower than usual, so I also went back and looked at the previous three issues, which I had close at hand.2
Here's how the counts broke down, in reverse-chronological order:
October: 7
September: 4
August: 0
July: 2
Most of the ads were in valuable locations,3 and most of the brands were high-end (though there was an appearance from Swatch).
August, which is a thinner issue than September or October, didn't have any watch ads, but did include a watch in editorial content.
I tried to track down the October 2013 issue for a year on year comparison, but I wasn't able to locate it. I did, however, find the January 2014 issue on wearable tech, which had a big feature on smart watches. The only ad in that issue was a back-pager for Cartier.4
My question is: with the arrival of the Apple Watch in 2015, will next year's October Wired issue have more (traditional) watch ads, or fewer?
---